UltraSMTP's Document Delivery Confirmation feature is ideal for ensuring that your recipients have received important documents that you have sent them, by requiring recipients to confirm receipt of these documents. You can think of this feature as 'certified mail for email'.

How it works
You compose the email message and attach the document(s) as you would normally. As the message passes through UltraSMTP, UltraSMTP removes the attached documents from the message, and replaces them with a link that the recipient can use to download the documents from from UltraSMTP's web server. As an example, the sample screenshots below show how the message would appear both at the sending and receiving end: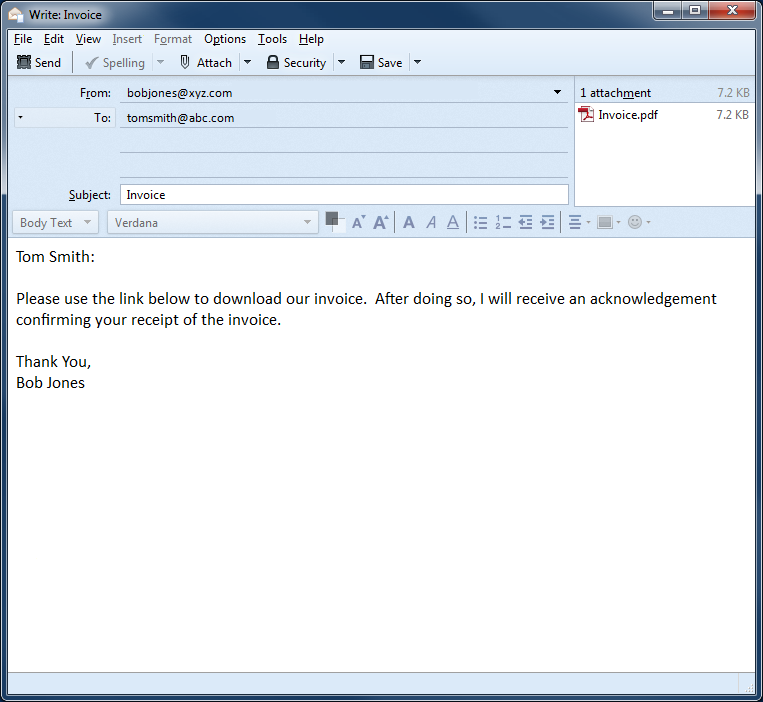 Message composed by sender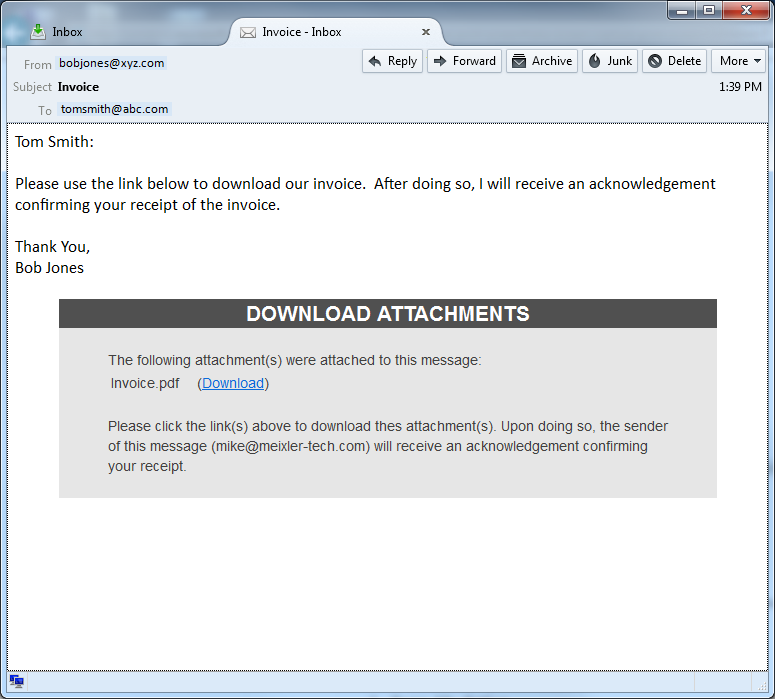 Message received by recipient

When the recipient accesses the document(s) using the link provided, you will receive an alert notice informing you that the recipient as received the document(s).

Enabling Document Delivery Confirmation
To enable Document Delivery Confirmation, simply login to your account at the UltraSMTP web site and enable this option. You will find it on the 'preferences' page, under 'delivery options'. You will also likely want to check the box under 'notification options' so that you receive alerts when recipients access attachments. Or, if you don't want to receive these alerts, you can leave this box unchecked and monitor receipt status of documents through your account.